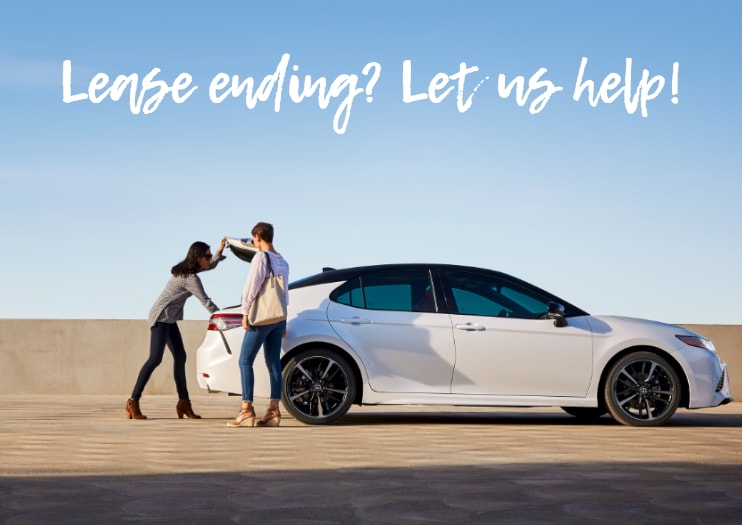 Remember when you sat in your first brand-new Toyota RAV4? You look at the calendar and realize your lease is likely ending soon and you're not sure what you what path you want to take. You named Ralph on your first trip to work, and you've really loved working together. Whether you decide to purchase your current lease or decide to try out a new model, we can help you reach that decision. Follow our guide to your next Toyota lease.
Six Months
If you're six months out from your lease end and you've decided that it's been fun but you're looking for something different, start your research. Are you interested in getting into the newest model or upsizing your space? Start looking and thinking whether you're ready to part ways with Ralph.
It's also a good idea to take a look at your budget and test drive the other cars you would be looking to lease once you turn yours in. Give us a call to talk through your lease agreement and talk about your options, including if you'd like to stick with Ralph.
Four Months
At four months, you might have a better idea of what you want to do with that trusty RAV4, and it's time to schedule your complimentary pre-inspection by contacting AutoVIN, an independent vehicle inspection company, by scheduling an appointment online.
If any repairs are needed, go ahead and make those repairs. We can help you get them done. Just be sure to keep all your receipts and see if your insurance policy covers any of the work.
Two Months
You've made your decision, and you've decided to turn in Ralph for a Toyota Highlander. All you have to do is schedule a turn-in appointment with us. Be sure to bring in your clean RAV4 with all applicable items, such as the tool kit and spare tire, all sets of keys (masters/remotes/valet, the Owner's Manuals, any original equipment on your vehicle at lease inception (radio, headrests, 3rd row seat, tonneau/cargo cover, etc.)
You can then settle any remaining obligations and amounts owed, such as charges for wear that exceeds normal wear and use. Then pick out your next Sweet Ride!
If you decide to stick with Ralph, you can call us to finalize your purchase and calculate the current payoff amount.
No matter what you decide through the leasing-ending process, we are here to help. We can also help you decide what is the best choice for your lifestyle. If you're ready to start thinking about your next Toyota, start exploring our
new inventory
here at Larry H. Miller Toyota Murray.