Why Buy from Larry H. Miller Toyota Murray? We put YOU first.
Larry H. Miller Toyota of Murray not only puts YOU first, but is also first in everything we do. We are a Toyota dealer that shatters stereotypes. Our female General Manager, female General Sales Manager, and close-knit family of employees bring a different outlook to what most have come to expect in a dealership. We're determined and patient, helpful and thorough, and we keep YOUR vehicle needs first. We welcome you to learn more about our staff and our process, and invite you to stop by to see how Larry H. Miller Toyota Murray really is different - and better.
Toyota Financing & Car Loans from our Murray Toyota Dealership Serving Salt Lake City
Looking for a car loan or lease in Murray? Come speak to the experts at our Financing Center. By working with lenders and understanding your needs, we can create customized auto loan and lease programs suited to your situation. We serve customers from Salt Lake City, Bountiful, Sandy, and Draper, and will make sure your car loan fits your lifestyle. Call us or stop by to speak to a financial representative.
Toyota Repair & Parts Center in Murray, Utah
Our Toyota repair center has the resources to make your vehicle run as good as it did the day you drove it off the lot. Our skilled car repair mechanics have spent years working on Toyota vehicles and will properly diagnose your car, truck, SUV or van's problem. We also offer Toyota parts to the Murray area, so you can maintain your vehicle with genuine Toyota auto parts that will keep your vehicle in top condition for many years to come.
Schedule Your Next Service Appointment
Scheduling a service appointment at Larry H. Miller Toyota Murray using our online scheduler helps ensure your vehicle remains in top operating condition. Our highly qualified and certified technicians can answer your questions and address your vehicle repair and maintenance needs. Schedule your service appointment today!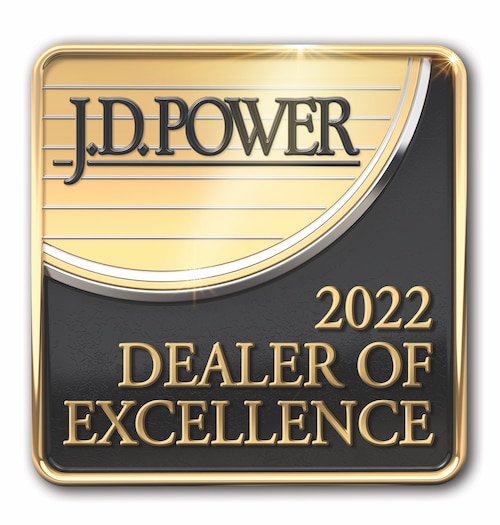 We are proud to announce that Larry H. Miller Toyota Murray has earned the prestigious 2022 J.D. Power Dealer of Excellence recognition for providing Outstanding Customer Service Experience.
Where you purchase a vehicle is a huge decision. Choosing the right dealership to help you find the vehicle you're looking for is an important step in the car buying process. When visiting a J.D. Power Dealer of Excellence, you can rest easy knowing that our dealerships are committed to providing an incredible customer experience during the entire process because you deserve nothing less.
Toyota
Larry H. Miller Toyota Murray is a esteemed Toyota dealer serving Salt Lake City, Sandy, West Jordan, and the Murray, UT area. Larry H. Miller Toyota Murray has a unique and vital reputation of providing excellent automotive services in the Salt Lake City metro. Our primary ambition is to ensure each visitor receives the most intimate experience likely whether you're visiting for auto service, financing a vehicle, purchasing Toyota auto parts, or shopping for a used car, new Toyota, or Certified Pre-Owned Toyota. As a result of our hard work and devotion to providing a extraordinary guest experience, is one of the top-rated Toyota dealerships in the state of UT. Check out some of our online reviews! With Larry H. Miller Toyota Murray and any Larry H. Miller dealer, you have the option to decrease the amount of time you spend at a location when shopping for a car by using Clicklane, the first totally online purchasing experience from Larry H. Miller Automotive. Complete with live trade appraisals, an online loan marketplace, and instant loan decisions. It's a exceptional and pleasant new way to buy a vehicle that is built to give you the most incredible vehicle shopping experience conceivable. Learn more about buying with Larry H. Miller Toyota Murray online. Do you prefer the in-person dealer experience? No problem! With Clicklane you can upload documents such as driver's license or insurance cards to reduce time when visiting the store in person.
Toyota Salt Lake City, UT | Salt Lake City Toyota Dealer
Larry H. Miller Toyota Murray is one of the highest reviewed and most esteemed auto dealers in Salt Lake City. Our considerable focus on client service and enjoyment is what makes us distinct from other dealerships and independent service centers around the city. Our Toyota service specialists and technicians are among the most adept in the industry so if you have additional questions about your vehicle, don't hesitate to give us a call and chat with our team. We offer an assortment of service coupons and delivery or pickup alternatives to help you save time and decrease the disruption of your daily schedule. For more facts about these time-saving programs, reach out to one of our knowledgeable service specialists today!
Saving additional time and capital doesn't just happen at our service department. Our sales department offers online vehicle buying, a loan marketplace with instant decisions, and quick home or work delivery. To discover additional data about this process, you can visit our Clicklane page or call and ask to speak to a sales advisor. We offer a variety of incentives to help get you into your dream vehicle at the best price or rate potential.
Car Dealerships Salt Lake City
Larry H. Miller Toyota Murray is more than just your average vehicle dealership. Sure, we'll help you purchase the new or used car you've been exceptionally excited to eventually get the keys to, but Larry H. Miller Toyota Murray can help with so much more! Our expert Toyota technicians are available to diagnose and repair any issue your car has, as well as keeping it finely tuned for the road in front. Our amazing finance team will meticulously walk you through your potential purchase and assist you in making the best decision possible. Are you conceivably looking to sell your vehicle? We'll purchase from you even if you don't purchase from us, or assist you in trading up for that dazzling new vehicle you've been dreaming of. With all this, plus a wonderful selection of new and used vehicles, it's no wonder our customers have made Larry H. Miller Toyota Murray one of the highest-rated dealerships around.
Toyota Dealership
As a customer, you have a wide variety of options when looking for a Toyota store to do business with. How do you select the store that will give you the most enjoyable sales or service experience? Sometimes it will be about more than which location is most convenient. After all, buying a vehicle will be one of the most essential financial and lifestyle decisions you can make. Servicing your car with the most gifted franchise service center is again essential because if your Toyota isn't serviced properly, it will cost even more in the long run. Non-OEM or original manufactured parts and mistakenly serviced mechanical issues can break down other components of your Toyota. The lovely news is you've done your research and seen our online reviews. When you bring your car in for service, you can be assured it will be in the hands of our experienced mechanics here at Larry H. Miller Toyota Murray. We're highest-rated in customer service and gratification and we are here to help you with all your automotive needs. Give us a call at 3854250839 or discuss with us online.
Car Dealership Near Me
It's unquestionably true that Salt Lake City is filled with many places to buy a new or used car. But whether you live in Sandy, West Jordan, Draper, or anywhere else nearby or far away, we have tremendous assurance that Larry H. Miller Toyota Murray should be your first stop when looking to purchase, service, or sell a vehicle. Why? It's all because of our astonishing staff. Every consultant at Larry H. Miller Toyota Murray is completely dedicated to making sure you have an inimitable experience from start to finish, no matter if you are coming in for a simple oil change or looking to purchase a brand new car! Schedule an appointment online today so you can experience what makes different from all the rest, and why our pleased clients keep coming back. We can't wait to see you in the near future.
Toyota Dealerships Near Me
If you're looking to shop for the closest Toyota dealerships near me then we are happy to help you here at Larry H. Miller Toyota Murray. Nevertheless, there are numerous reasons beyond location and convenience to consider when looking for the best Toyota dealership in Murray, West Jordan Sandy, Salt Lake City, or Draper, UT. At Larry H. Miller Toyota Murray we focus on providing astonishing customer service and guest gratification. Our reviews online reflect that! Call us at 3854250839 or chat with an agent on our website to get Toyota service information, Toyota financing details, and more. Our highly skillful service advisors, mechanics, product specialists financial advisors, and managers are standing by to help you.
Online Car Shopping with Instant Loan Decisions
The most unique and extraordinary part of shopping virtually with Clicklane is the online car loan marketplace that gives you instant decisions and lets you choose from a myriad of the best auto financing rates in Salt Lake City, West Jordan, Sandy, UT. You won't find it somewhere but with Larry H. Miller and we're pleased to offer it to all our clients. We've transformed the online car buying process to be fully online from start to finish so that you can expeditiously purchase the car of your dreams. You can even have your brand new Toyota delivered promptly to your work or home or choose it up at the location if that's more convenient. Clicklane isn't just exclusively new Toyota models either. You can buy used or Certified Pre-Owned vehicle fully online too. Give a call now at 3854250839 to discover more or visit our Clicklane page.
Toyota Camry
The first thing you will notice about the Toyota Camry is just how exceptionally fashionable it is. It works extremely well both as a family car, and one to cruise around town. That's why the Toyota Camry is consistently the top choice over similar models. Once you are behind the wheel, you'll be exceptionally glad to have world class safety and entertainment options at your fingertips. When browsing for your family's next car, this is assuredly to be one to consider. Let us help you find the best incentives and APR offers.
Toyota Tacoma
The Toyota Tacoma is a awesome car and one of our best selling models. The Tacoma is both a consumer favorite and a winner with critics. Its lovely and revolutionary design mixed with cutting edge technology make the Toyota Tacoma a exceptional car. One additional reason why Toyota Tacoma is highly sought after is because it's extremely trustworthy and can be upgraded with a variety of interior and exterior options specifically tailored to fulfill your needs. Whether you select to buy or lease your next Toyota Tacoma, our experienced team will be pleased to help. For more details speak to a product or financial specialist at Larry H. Miller Toyota Murray.
Toyota RAV4
Looking for a comfy ride that will give you all of the critical and helpful elements you need in a new vehicle? Then you will be delighted with the Toyota RAV4. If you're looking for a car that is entirely cozy on each level while again giving you an assortment of tech and entertainment options, you can't do much better. Our astonishing team will be delighted to answer any questions and tell you why the Toyota RAV4 should be your next ride.
Toyota 4Runner
The Toyota 4Runner offers a marvelous exterior design accompanied by a exceedingly cozy and spacious interior. The moment you see this car, you'll want to drive it off the lot expeditiously. As with all Toyota vehicles, safety is fundamental as the 4Runner scores well in each safety tests. Our team is here to help you with any questions about pricing, options, financing and lease incentives, give us a call today or simply click Shop Now.
Toyota Highlander
The Toyota Highlander is elegant and fashionable in every way. Loaded with endless technological features that even the most sophisticated of drivers will find exciting, the Toyota Highlander is one of the best selling models in it's segment. With a variety of configurations and options, you'll find it easy for it to properly fit all your needs. For more advice on how you can trade-in your vehicle to purchase a new Highlander, call one of our product specialists today.
Auto Loans Toyota Loans Auto Financing
Browsing finance and loan options when buying a car can be a laborious task. That's why we have a team of consultants here at to help explain it all and answer any additional questions you have. When it comes to the sales process, we invariably put the client first and you can have confidence that our team treats every transaction with an truthful and honest approach. With the groundbreaking Clicklane tool, you can take advantage of our online loan marketplace and instant loan decisions so you can get the most excellent deal likely more speedy than ever before.
Used Cars Near Me - Used Cars for Sale
If you're in the market for a used vehicle in the Salt Lake City area, then we endorse making your first stop. We have an abundance of new and used vehicles including trucks, crossovers, sedans, and SUVs across a wide range of makes and models. If you're worried about how pricey the used vehicle you buy might be, you'll be happy to hear we offer an considerable range of budgets across our used inventory. We have a exceptional used sales team that are adept in helping you find the most remarkable deal. Visit our website to start searching now.
Toyota Financing and Financial Services
One of the most troublesome components of browsing for a new vehicle is the finance process. The good news is our knowledgeable team here at Larry H. Miller Toyota Murray is here to make this dramatically easier. Our skilled finance department will help you learn everything you need to know and guide you through the process from start to finish while making sure you receive the most personal experience imaginable. Do you have questions about additional finance options or incentives Toyota has available? We are here to delicately go over all your options, and point you to what's best for you, all while making sure it's all done in a fast and peaceful context. Our priority is to always make sure our consumers leave with certainty in their sales experience and ready to experience their new vehicle. If you choose to buy online with Clicklane, you will receive a completely unique and especially easy to understand finance experience with an online loan marketplace, live trade appraisals, and instant loan decisions. Whether it's online or in-person we will make sure you leave delighted with your experience.
Used Toyota RAV4
The Toyota RAV4 is a vehicle that will stimulate you to hit the road more often. Buying a used RAV4 is a simple way to diminish the cost while still getting to ensure you will experience all of the astonishing features the Toyota RAV4 has to offer. Our team will be delighted to give you a test drive today. With Clicklane, you can buy this gorgeous vehicle in just a few clicks and then have a fast delivery straight to your driveway!
Used Toyota
Do you love your Toyota vehicle and want to make sure your next pre-owned car is likewise a Toyota? Or in some way you are looking to drive a Toyota for the first time? You can have certainty in discovering the used Toyota that's perfect for you thanks to our plentiful selection of used Toyota vehicles. Don't live in the Salt Lake City area? You can discover inexpensive, and trustworthy used vehicles accessible online with Clicklane. No matter where you live, it's our purpose to help you find the most incredible deal on a used vehicle imaginable.
Used Toyota 4Runner
The Toyota 4Runner is undeniably one of our most popular models and we have an assortment of used 4Runner options for you to choose from. The 4Runner offers you a lovely interior coupled with a extravagant finish to give you a extraordinary time behind the wheel. Your whole family will enjoy the combined entertainment capabilities and you will be certain to enjoy all the sporty options under the hood. You can visit our website to see up to date advice on the used Toyota 4Runner we have available. Shop Now
Used Toyota Camry
If you're looking for a sturdy vehicle that offers you astonishing views both inside and out, you'll assuredly be happy with a used Toyota Camry. The exceptional Toyota Camry offers a plethora of size while also making use of every inch to make sure a ride like no other. A full suite of technology options will help you feel safe on the road and certainly will impress all of your passengers. Chat with one of our sales advisors now to discover more at 3854250839
Certified Pre-Owned Toyota
Sometimes, it can troublesome perusing for a used car because you may not know specifically what you are getting. The gifted team here at Larry H. Miller Toyota Murray will help provide you with as much stability as potential with the option of a certified used vehicle. When you buy a certified used you can have certainty our skilled team of technicians has closely examined the vehicle so you can peacefully drive it home knowing you purchased a trustworthy vehicle. Purchasing a car should not be a perilous purchase which is why purchasing certified may be an option you choose. Browse our certified options on our website today.
Used Toyota Highlander
If you're a fan of the Toyota Highlander then you will be pleased to hear we have a sizeable amount of used Highlander options available for you to choose from. The Toyota Highlander provides an enjoyable spacious interior along with a seamless driving experience to make this remarkable vehicle one that will make a showy addition to your garage. If you pick to buy online with Clicklane, you can do so right now with a fast purchase in just a few clicks!
Used Toyota Tacoma
Buying a used Toyota Tacoma may be an excellent choice for you as you browse the infinite options you have when vehicle buying. The Toyota Tacoma provides you with numerous premium tech and safety features while also being flexible enough for wherever you drive. Here at Larry H. Miller Toyota Murray we have a large selection of used Toyota Tacoma that our knowledgeable team will excitedly tell you all about. If you have any additional questions about purchasing a used Toyota give us a call at 3854250839 and talk with a helpful advisor.
Toyota Salt Lake City Service
When you bring your vehicle in for service here at Larry H. Miller Toyota Murray you will be greeted by a modern facility complete with everything you need to ensure you have a great and cozy experience. That includes a waiting area filled with a plethora of amenities to make your wait tranquil while you take advantage of bountiful food and beverage options along with television and visitor internet. Our technicians are trained to know your Toyota inside and out so you can be assured your vehicle will be sufficiently taken care of. Even if you don't drive a Toyota, you can still bring in your vehicle and our accomplished staff will do everything we can to make sure your vehicle is running like new. If you have additional questions you can ring us at 3854250839 and discuss with a appropriate advisor or locate directions and stop by today!
Toyota Technicians
Our mechanics are among the most immensely trained in the auto industry. That's because each is regularly trained so that they can immediately and delicately work on your Toyota car. It's our intention that each visitor is precisely confident and happy with their service experience. Our specialists will talk with you during the process to clarify what absolutely is being done and answer any questions you have. Our team will do everything we can to diminish wait time while also making sure your car goes under close examination to spot anything hazardous. The best part is, you can schedule your appointment online. We can't wait to see you!
Toyota Tires
Taking enough care of your Toyota tires can exceptionally determine the health of your car. Tires can erode over a variable period of time and if they're not inspected properly and routinely then they can make your daily drive dangerous. When you browse for new Toyota tires, you have an assortment of options. The service consultants at Larry H. Miller Toyota Murray will assist to clarify this process and guarantee you are shown advised tires for your vehicle. Regularly, you will find significant service specials on tires to help you save on what can periodically be a pricey purchase. These are ready to browse online. We have every sizeable tire brand ready so you can have certainty you are getting the best deal. Our mechanics here at will make sure your tire service is done rapidly and perfectly. If you'd like to schedule an appointment to have your tires inspected or replaced, you can do that online.
Toyota Brake Pads - Toyota Brake Pad Replacement
Brake pads or every now and then called shoes are the parts that apply pressure to the calipers to slow or stop your wheels from rotating. Your Toyota brake pads are among the most vital components of your car and are tremendously critical to help keep your car operating safely. Larry H. Miller Toyota Murray normally advertises Toyota brake pads specials, so if you're searching for an examination or trying to get your brake pads replaced, take advantage of our monthly service specials and book your next Toyota service appointment online today!
Toyota Mechanics
At Larry H. Miller Toyota Murray our mechanics are factory-certified and held to explicit standards by both and Toyota. We still have Toyota master mechanics which hold certifications in all eight major auto service categories including manual drive trains, engine repair, brakes, automatic transmissions, suspension and steering system, heating, electrical system, and air condition. It's rare to find a location with such skill, but at you'll receive the highest rated customer service, a timely repair, and the quality you are your car deserve. Call us today or schedule your auto mechanic consultation online.
Toyota Transmission Service
There is an assortment of Toyota transmission services accessible at Larry H. Miller Toyota Murray. Such as
Transmission Repair
Transmission Filter Replacement
Transmission Restoration
Transmission Flush
Transmission Fluid Change
Whichever transmission service your vehicle is in need of, our team assuredly can get it done rapidly. Our knowledgeable Toyota technicians are factory-certified and are fully trained in all sorts of transmission services. Going too long without a transmission fluid change can be perilous for your vehicle and we want to make sure you are safe on the road. If you are in need of transmission service please call the Larry H. Miller Toyota Murray Service Center at 3854250839.
Toyota Oil Change
Getting an oil change is an important service for your Toyota car and one that should be done constantly. Invariably getting an oil change at the suggested intervals will go a long way in avoiding pricey and extensive repairs down the line. The mechanics here at Larry H. Miller Toyota Murray are carefully trained with serious experience in providing oil changes for your car. You may have the option to choose between a synthetic oil change and conventional oil change. A full synthetic oil change is the highest quality motor oil for your car. Full synthetic motor oil can make such a serious impact on the durability of your car that it may help prevent costly services in the future. If you have any additional questions about this you can give us a call at 3854250839. Or schedule an appointment and chat with a service advisor who will help you decide which option is best for you.
Toyota Recall
An open Toyota recall on your car can be a serious matter. We endorse bringing your car into the Larry H. Miller Toyota Murray Service Center to resolve the recall as soon as imaginable so you can guarantee your car is secure for the road. Our consultants and technicians will assist you through the process of any Toyota recall and explain everything that will be done to your car. You can schedule an appointment for your Toyota recall on our website. We'll search and find any open recall your car may have and give you all the accurate details you need to know. To schedule your recall appointment, simply visit our website to prefer the date and time you'd like to bring in your car.
Toyota Battery
Whether you need to test the charge of your battery, are looking for Toyota Toyota battery replacement, or are simply searching for a new Toyota battery to replace yourself, Larry H. Miller Toyota Murray can help you. Check out our incredible battery specials or call 3854250839 to order your battery online today. You can pick it up at the dealership or have it delivered. We normally promote different battery specials to help save you money, and our technicians will be happy to answer any questions you have!
Toyota Brake Specials
We invariably advertise different brake specials for many different brake jobs including:
Brake rotors
Front and rear brake pads
Brake pad replacement
Rotor replacement
Rotor resurfacing
Brake inspections
Brake calipers
Our goal is to provide you with the best prices and service to earn your business for as long as you own your Toyota. Our mechanics are OEM-Certified so you can have certainty your vehicle is in secure hands. To find out more about our Toyota brake specials, call or visit us today. You can likewise schedule your service appointment online.
Toyota Filters
Replacing oil filters is a remarkably crucial part in extending the life of your car. Replacing a Toyota oil filter may marginally forget your mind at times, getting it examined repeatedly at Larry H. Miller Toyota Murray will help lessen the chance of long term damage to your Toyota and in turn lessen the amount you may have to spend to take care of your vehicle. We recommend to consult with one of our service specialists so you can construct a schedule that works best for you and your car. Simply go to our website to schedule your service appointment online and our knowledgeable technicians will make sure your oil filters are in proper shape.
Toyota Maintenance Schedule
One of the most important things you can do to ensure your Toyota car is being accurately taken care of is to stick with a regular maintenance schedule. This is important for a variety of issues. You want to ensure any potential issues with your car are taken care of expeditiously and before they become too gigantic and pricey. Likewise, getting basic services like battery replacements, alignments, oil changes, rotations, and more, done on a regular basis will help keep your Toyota more durable. To get your vehicle on a regular maintenance schedule, give the Larry H. Miller Toyota Murray Service Center a call at 3854250839 and we will be happy to help.
Toyota Brake Calipers
The brake calipers are exceptionally essential to the surrounding brake system and in keeping your vehicle secure. The brake calipers assist in creating friction with the brake rotors to bring the car to a stop. The proficient team at Larry H. Miller Toyota Murray is here to assist with any problems that may arise with your brake calipers or work in finding if a replacement is necessary for your Toyota. Once you schedule an appointment online our technicians and consultants will discuss with you and go over all of these issues and more. We will work intensely to make sure you have the best experience likely.
Toyota Diagnostics
Sometimes, you may not know what is causing the issue in your Toyota. Don't worry because the team at Larry H. Miller Toyota Murray is precisely trained in diagnosing an extensive range of issues. Whether it's a simple fix or a difficult issue, our team is skilled and ready to assist. Our advisors will have a personal discuss with you and connect throughout the process so you can have assurance that your car is in excellent care. Please give us a call at 3854250839 if you would like to schedule your appointment or if you have any questions regarding diagnostics.
Toyota Check Engine Light
One of the most generally misunderstood lights or indicators in your vehicle is the check engine light. The check engine light is one of the components of the onboard diagnostics system, and displays in a wide range of ways. It may say "Check Engine", be a symbol of an engine, or even be a combination of both. Each vehicle may differ somewhat depending on the Toyota you drive. Onboard monitoring computers have become much more difficult over the years and do a wide range of diagnostics and monitoring for your car. Your check engine light can mean extremely different things. It can be as simple as your gas cap being loose or something substantially serious as an engine malfunction. If your check engine light is on in your Toyota, give Larry H. Miller Toyota Murray a call or schedule your free diagnostics online.
Toyota Service
At Larry H. Miller Toyota Murray we offer a large service department full of proficient advisors and mechanics who are happy to take care of our vehicle's every need. When you bring your car to you will see why we are one of the highest-rated service departments around. Whether you live in Sandy, West Jordan Salt Lake City, Murray, or Draper we have confidence our team will provide you with an incomparable service experience. Our knowledgeable technicians will work vigorously to diagnose, fix, and repair every issue and ensure your car is ready for the road. We also offer substantial service specials to keep your visit from getting too pricey. You can schedule a service appointment online to reduce the amount of time you spend so you can get back to your day in a timely manner. When you schedule an appointment you'll have a variety of services to choose from. Our technicians can perform anything from the most basic of services to complicated and laborious repairs. Visit our website to schedule your appointment today
Toyota Murray | Toyota dealership Murray
There's no better place in Murray to buy a Toyota than Larry H. Miller Toyota Murray. Even if you're looking to take home a vehicle other than a Toyota, Larry H. Miller Toyota Murray should be your stop. That's because Larry H. Miller Toyota Murray offers a mammoth selection of used vehicles across an infinite array of makes, models, and budgets. Of course, you can do way more at Larry H. Miller Toyota Murray than just buy a vehicle - it's again the fundamental place in Murray to trade, sell, and service your vehicle. Take time to check out our website to learn more details about everything Larry H. Miller Toyota Murray offers.
Toyota Dealership Salt Lake City
When searching the Murray or Murray area for a new or used Toyota or conceivably to sell your current car, Larry H. Miller Toyota Murray offers an incredible inventory of vehicles alongside an astonishing staff that will work tirelessly to ensure you are completely satisfied with your purchase and experience. No matter what budget you indicate, our trustworthy team will help you in discovering something perfect for you with a serene sales experience. Take the time to browse our website to explore your many options and find the car that's right for you and your family.
*Price excludes tax, title, license fee and other governmental fees, and $299.00 dealer documentary service fee. The dealer documentary service fee represents costs and profit to the dealer for items such as inspecting, cleaning, and adjusting vehicles, and preparing documents related to the sale. The estimated selling price that appears after calculating dealer offers is for informational purposes only. You may not qualify for the offers, incentives, offers, or financing, and these items are subject to expiration and other restrictions. See dealer for qualifications and complete details.
Images, prices, and options shown, including vehicle color, trim, and other specifications are subject to availability, incentive offerings, current pricing, and credit worthiness.
MSRP is the Manufacturer's Suggested Retail Price and is provided for informational purposes only. The MSRP does not represent an advertised or selling price.
Price guarantee may require VIN/stock number information to ensure accuracy.
IN TRANSIT means that vehicles have been built but have not yet arrived at your dealer. Images shown may not necessarily represent identical vehicles in transit to your dealership. See your dealer for actual price, payments, and complete details.
RECALL NOTICE: Some vehicles offered for sale may be subject to unrepaired manufacturer safety recalls. To determine the recall status of a vehicle, visit https://www.nhtsa.gov/recalls
VEHICLE DISCLAIMER: *Price excludes tax, title, license fee and other governmental fees, and $299.00 dealer documentary service fee. The dealer documentary service fee represents costs and profit to the dealer for items such as inspecting, cleaning, and adjusting vehicles, and preparing documents related to the sale. While every reasonable effort is made to ensure the accuracy of this information, we are not responsible for any errors or omissions contained on these pages. Vehicle subject to prior sale. Please see dealer for details.
All financing terms are on approved credit. In order to receive the internet price, you must either present a copy of this page's internet price, or you must specifically mention the internet price to the dealership and have the same price referenced in your contract at the time of purchase.